January 7th, 2012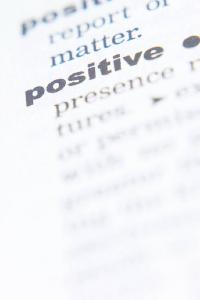 God gave me photography. By this I mean, He took something I did all my life and made it a passion of mine along with other things (ie. graphics)
I enjoy doing. I have been taking photos for years and years (since my daughter was born) and God taught me a long time ago, that I also had an artistic side to me, when it came to being expressive.

He put the camera in my hand and pushed me to learn how to use it properly. I took a lot of photos but I could not get myself to consistently study proper technique, etc. I told (prayed to) the Lord about how difficult it was to study: photo-taking technique (ways to develope my skill properly),
Photo Shop training (know-how about using this software properly to easily accomplish the creative effects I needed in my work), how to construct a proper and effective website (that can be used to display and sell my work along with ways to draw people to my site), among other things.

Now, I need to explain that approximately 9 years ago, the Lord spoke to me about working for Him. It happened in the group office, on the 1st floor, of E. 86th Street, New York Sports Clubs. There was a lot going on there (spiritually) at the time and I was learning to depend on the Lord for survival at my job. We (the Lord and myself) had a conversation in that office and I remember agreeing to work for God. He had me go through the rough times for approximately 3 years and then He took me out. I knew at the time that I could have gone back to NYSC and receive a better position with more pay or I could have gotten a job at Equinox (the new personnel director was an acquaintance of mine from NYSC and she told me she had a management position I could step into) but I knew I could not go back to NYSC or take any other career job because I told God that I would work for Him.

I left NYSC in June of 2003 and since that time, I have not had a full time career job or any kind of full time job for that matter. The Lord has put me in part-time employment positions to receive (not only) needed income but to touch people's lives, in some way, in whatever place of employment I was in at the time. I met one of my closest friends at a pre-school the Lord put me in. I had a part-time position as a maintenance person and unbeknownst to me, the person I am speaking about prayed to the Lord for a (spiritual) friend. Well, we hit it off and have been friends ever since.

Anyway, I said all that to say, the Lord gave me a passion for photography for a number of reasons (which I will explain later) but one of the main reasons is: to have a way of bringing in income without having to take a full time job that demands more attention then I'm able to give. The Lord also wants me to be available to Him when needed. With photography and graphic work, I'm my own boss and I work my own hours. I'm not trying to be ultra busy and take any and every job I'm offered to make all the money I can. I'm selective in the jobs I take, and eventually, I will find a way to work a few hours and receive a very high income so that I can concentrate on other things and service the people the Lord gives me.

Presently, I still have a lot to learn and when I prayed to the Lord to help me with those things I previously mentioned, He directed me to a photography website, Fine Art America, that handles everything I could possibly need. This website not only packages and mails out whatever prints I sell that are presented on the website but it also presents my work in various styles and sizes (ie. framed print, stretched canvas, as a card, etc.) and it takes care of the book keeping as well as many, many other services for free. When the Lord gave me this wonderful tool, it totally motivated me to learn more on Photo Shop so I can have great prints to present. I know I have to do a good job so people will see me as a serious artist and want to purchase my prints. I'm also learning more about photography (in general) and the Lord directed me to additional learning tools so that I can do a much better job than I am presently doing.

I have not finished setting up this site. Therefore, I did not send out any email announcements about this site nor did I give anyone my website address yet. But I spoke to the Lord and told Him that it would make me feel good if I could sell one print. Well, let me tell you that no more than a week later, I sold a print to an absolute stranger! And the print that I sold, Respectfully Yours.....Mr. President, is a story in itself but I know why God chose that as my 1st print to sell. This website is also helping me to write more. The Lord has been after me to do more writing. And let me not forget to mention that due to this website, I have taken photography much more seriously. I am on the prowl for scenes to shoot which helps me to be more observant and appreciate those things that I took for granted. I use to leave point A to get to point B, without noticing anything in between. Now my eyes are wide open (and I take my camera out with me more often) so that I can capture those things (including people) that arouse my senses in some way. Thank you, thank you, thank you Lord!
December 24th, 2011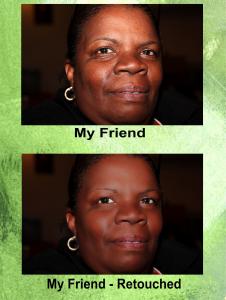 Wouldn't it be great to see yourself 10, 20, or maybe even 30 years younger when you need an uplift now and then. Well now you can. Just email me a decent portrait photo of yourself and let me know how many years you want to take off. That's all there is to it! Check out my friend; doesn't she look great.

Email me at terrytwallace@verizon.net for complete details. It's a great pick me up!